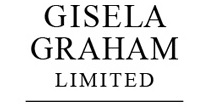 Since starting up in 1983, Gisela Graham has continued to create tasteful products for all times of the year. We handsomely stock Gisela Graham in our lifestyle section, with something for everyone! Its no wonder Gisela Graham's products are now sold in all 5 continents.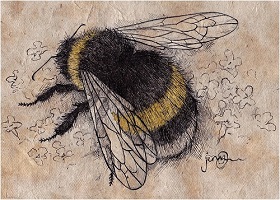 A number of cards and artwork we stock at Broomfields are by local artist Jennifer Chance. Her use of watercolour and scratchy lines of pen and ink perfectly illustrate fresh vegetables and animals in motion. The earthy nature of her work means we gladly stock her tea towels and cards.

When Tyrrell's was founded in 2002 in Herefordshire, Broomfields were one of the first to stock their crisps, which were delivered by William Chase's father. Since then Tyrrell's has gone on to expand internationally but their original home is still close to Broomfields.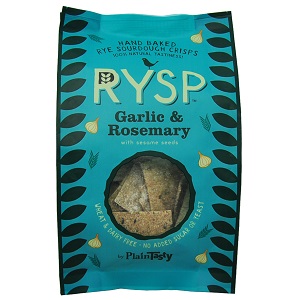 Rysp the rye crisps were inspired by the cuisine of Scandinavia believed to be one of the healthiest in the world. Vegan friendly, and made with 100% natural ingredients, they are a great healthy alternative!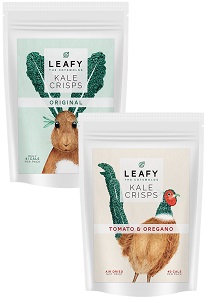 Leafy, the air-dried kale crisp from The Cotswolds is a new addition to Broomfields. They have received multiple great taste awards in 2016/2017 and continue to expand their healthy alternatives. Here at Broomfields we stock their Salted kale crisps as well as Tomato and Oregano.
Based in the heart of The Cotswolds, and with the use of traditional methods, Cotswold Fudge's confectionary is now hugely popular. The fudge is made all by hand and has won a Fairtrade award in 2017 due to their sourcing of sugar and syrup from small scale farmers.
Bon Bons, based in Yorkshire, perfectly recreate old-fashioned sweets. Bon Bons aim to satisfy everyone's sweet tooth with everything from salted fudge to lemon sherbets. Bon Bons' confectionary is new to our shelves but the quality of these traditional sweets is second to none
The local honey at Broomfields has been harvested in England by Brian Weeks, based in Ombersley, just 2 miles from us. Supporting local beekeeping is one of the many ways Broomfields has tried to be more sustainable.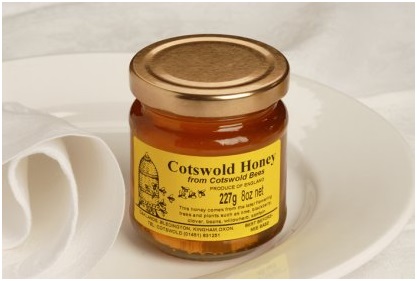 We stock various types of Cotswold honey including heather honey, borage honey and lavender honey in 454g and 227g jars. The Cotswold honey at Broomfields comes from mainly oil seed rape with small proportions of dandelion and sycamore plants.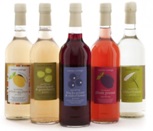 Nurses Cottage handpicks their ingredients for their drinks to ensure the best taste. Based in Worcestershire, Nurses Cottage offers a selection of drinks from pressé to cordials.
Broomfields Apple and Pear Juice
Our own apple and pear juice comes from Broomfield's orchards with zero additives. The juice is only lightly pasteurized to preserve a smooth taste but the flavour of the fruit is still retained. We believe our apple and pear juice provides a refreshing alternative to most supermarket juice, which is only from concentrate. Our own pressed fruit juice has been on the shelves at Broomfields since 2002.
Daisy's Eggs are locally produced in Hallow (7 miles from Worcester) from free-range hens. Broomfields stock Daisy's mixed eggs as well as their delicious brown eggs.

Broomfields Wilja potatoes, coming in 15kg and 25kg sacks are from Bill Arnold's farm, situated in Ombersley. The Arnolds and The Broomfields have been trading for over 40 years and to this day our Wilja potatoes are very popular amongst customers as they have multiple uses. Arnold Farms also supply Broomfields with lovely, fresh rhubarb.
Our Maris Piper potatoes are packed and grown in Lincomb, Stourport. They are grown in light, sandy soil and are considered the ideal potato for making chips. Our Maris Piper potatoes are supplied courtesy of Andrew Symonds.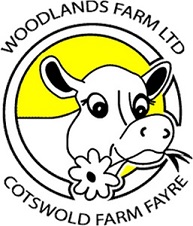 At Broomfields Farm Shop we sell Woodlands Farm yoghurt, a product of The Cotswolds. The Finches family started potting yoghurt in 1990, only making 150 pots per week. Since then they have expanded hugely. Their free range heard of Friesians cross Holstein cows produce creamy milk, which is ideal for Woodlands to make yoghurt with. At Broomfields we sell Woodlands Farm yoghurt in multiple flavours, including gooseberry, rhuburb and toffee in 560ml and 150ml pots.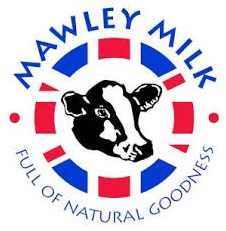 Set in Southern Shrophire, Mawley Milk have built a fantastic reputation for their milk. Unlike normal supermarket milk, theirs isn't homogenized so the natural goodness is retained. Since we started selling milk in 2003, we have only ever used Mawley! They are also dedicated to sustainability with most of their electricity being produced by wind turbines and solar panels.

At Broomfields we stock multiple cheese products from Lightwood including smoked cheddar and a soft cheese chaser. They are a local, small cheese making business from Worcester and its no surprise to us they have won The British Cheese Award in 2016!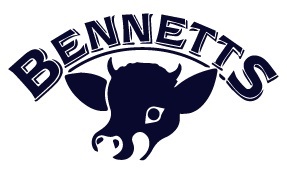 Bennetts have been making ice cream in Worcester since 1960. They have a free-range herd of around 240 that produce fresh milk that's turned into ice cream within 24 hours. We have been stocking Bennetts ice cream since the late 1990s.

Mr Vikkis is a company dedicated to Indian food and culture. They are based in Cumbria and have over 80 awards to their name since they started. At Broomfields we stock many of Mr Vikkis products, including their famous Banana Habanero sauce.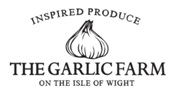 This exciting garlic company from The Isle of Wight first started growing garlic on their farm over 50 years ago. They are pioneers of garlic folklore, producing weird but wonderful things such as garlic olive oil and garlic bbq sauce. They are dedicated to "Giving Garlic Greatness" and at Broomfields we gladly stock plenty of products from The Garlic Farm.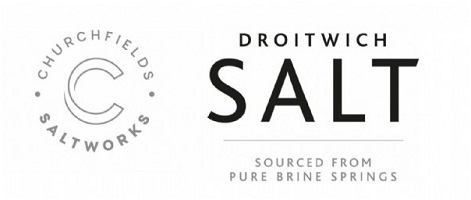 Droitwich Salt is sourced from one of the oldest and purest brine springs in the world and is harvested by hand at Churchfield Saltworks in Droitwich. Droitwich Salt is ideal for Martini making due to its flakiness and obviously has culinary uses too!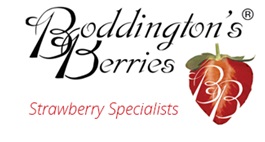 Boddington's pride themselves on high fruit content and using traditional jam making methods. The fruit in the jam comes from the Boddington family farm in Cornwall. The Boddingtons began just making strawberry conserve but have expanded their portfolio to products like apple chutney and orange marmalade. At Broomfields we stock a range of Boddingtons products.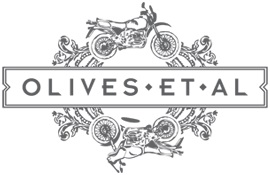 Olives Et Al was born in Bath in 1993 after the couple that owns the company were inspired by the food from their travels around the world. They use traditional methods when making their olives and source only the best ingredients.

The Country Pudding's story began in 2000 with Lynne Mallinson who made traditional puddings in her farmhouse kitchen in The Lake District. The company has now expanded but their methods and quality of their traditional puddings has not changed. Here at Broomfields we sell a range of Country Puddings such as rhubarb crumble and apple crumble.

This small business originates from Hampshire and is very much conscientious about the environment. Their plants are grown and sold in hairy biodegradable coir pots in peat free compost. Broomfields offer a range of Hairy Pot Plants such as Helleborus' and Cyclamens.